Our copper-infused, non-stick
revolution in cookware
The Pan that does it ALL!
If you buy only one
pan this year, or even this decade, make it this one...
With a high-quality aluminium core and a
copper-infused non-stick ceramic surface it not
only looks great, but conducts heat effectively.
The deep sides make it amazingly versatile,
combing the functions of a normal pan with
a roasting pan, casserole, stockpot, steamer,
wok, deep fryer and baking dish.
---
Since famous chef Escoffier started using it in the 19th Century, copper cookware has been favoured for its heat conductivity. The latest development in high-conductivity cookware is Cera Titanware, Its copper-infused ceramic coating simply redefines non-stick and is a joy to use.
Hardwearing ceramic creates a surface that nothing sticks to, so food simply slides off. No oil or butter is required. And unlike pure copper, it's so easy to clean. No elbow grease as washing up is a real breeze. No wonder it's become so popular!
---
Makes Delicious Meals in Minutes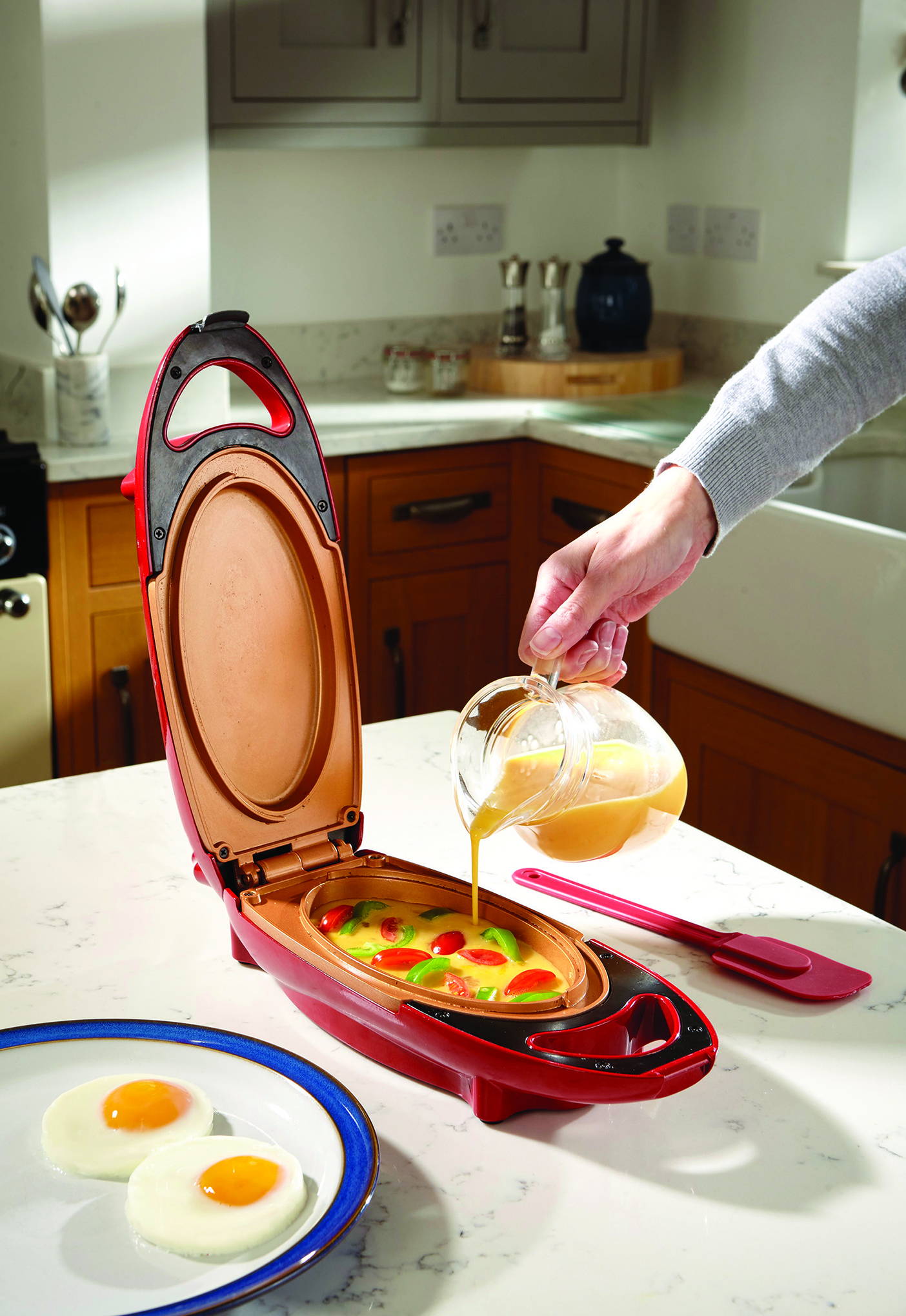 Save time, effort and fuel with this clever little gadget.
A Scotts of Stow customer favourite, this is Ideal if you are cooking for one. No more messy frying plans. Cleaning is easy too as the copper-infused ceramic plates simply wipe clean.

"First one I bought for myself,
then my friend saw it and was impressed, so I've bought her
one for Christmas!"
---

New Season Brand New Exclusive Ideas - NEW to the Range
We are continually developing new products to introduce to the range. This season we have added a new Electric Grill offering you healthier cooking. A portable approach to cooking with our new counter-to-tabletop electric skillet and if you choose to cook with our new four-way divider saucepan, then you will not only save on energy but on washing up too!
---