UK duvet sizes can be split into four categories including single, double, king and super-king duvets. And when it comes to buying the right quilt from all the duvet sizes available, you should always match it to the size of your mattress to ensure you are properly covered and comfortable during the night. However, some people may choose a slightly larger duvet than their bed just to have more coverage.
Knowing what duvet size you have will ensure buying bedding is that little bit easier, with single duvet sets supplied with one pillow case and double and king size sets supplied with two pillowcases. Taking care of your duvet is incredibly important too, as frequent laundering and a protective cover can extend the life of your duvet.
What Size is a Single Duvet?
Single duvets measure 135cm by 200cm or approximately 53 inches by 78 inches. Our single duvet cover sets come with a single pillowcase, however you can purchase extra pillowcases separately.
Single duvets are of course a lot smaller than other duvet sizes available, making them ideal for children's beds. They are easy to roll up and store away too, so they can be used for temporary beds when family come to stay.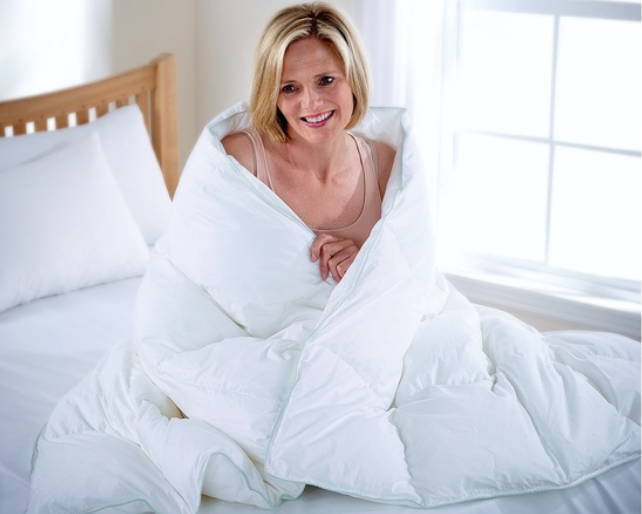 What Size is a Double Duvet?
Double beds measure 200cm by 200cm or approximately 78 inches by 78 inches. The square size makes it easy to put the duvet cover on as there is no right way up.
Double duvets are generally used for the 4ft 6-inch-wide double bed, but you can also use it on a 4ft wide small double bed if you prefer the duvet to overhang.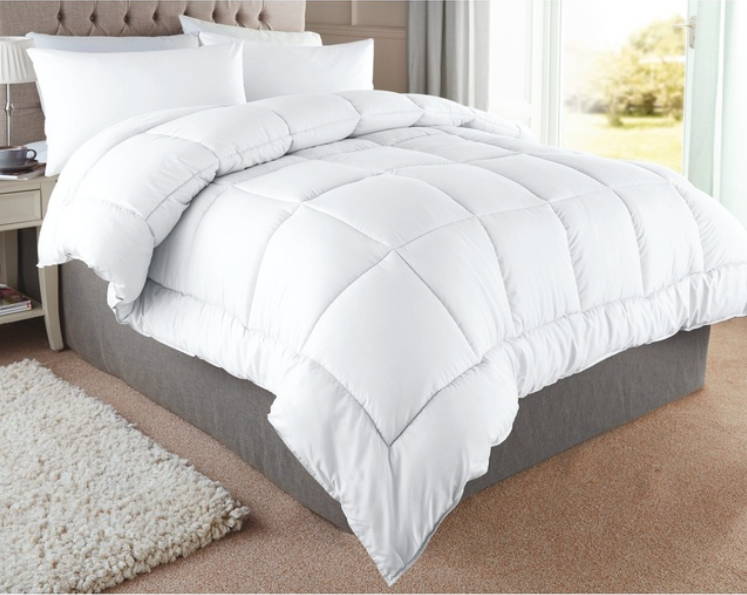 What Size is a King Size Duvet?
King size duvets measure 230cm by 220cm or approximately 90 inches by 86 inches and match perfectly with a UK king size bed measuring 5ft by 6ft 6 inches.
King size duvets can also be used on European king beds and California king beds.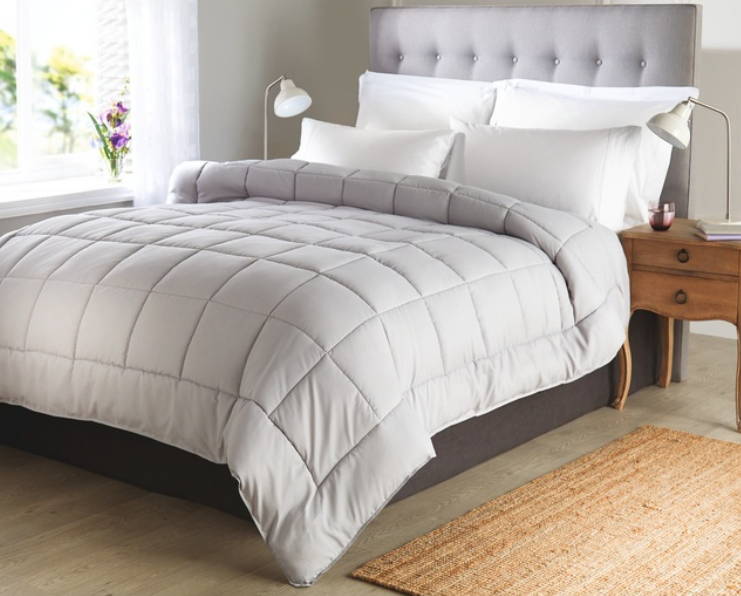 What Size is a Super King Duvet?
Super king duvets measure 260cm by 220cm or approximately 102 inches by 86 inches which is slightly wider in width than the king size duvet.
Super king duvets are the biggest standard UK duvet size available and are generally known for their incredibly spacious and luxurious size.
UK Duvet Sizes Chart
At Scotts of Stow, all of our duvets are split by the standard UK sizes which are single, double, king and king size. People typically buy a duvet to match the size of their mattress but some may choose to get a slightly larger, for example a king size duvet for a double bed, just to have a little more coverage at night.
How to Measure for the Correct Duvet Size
It can be easy to tell the difference between a single and double bed, but it can be harder to differentiate between king size and super king size beds. If you are buying a new duvet and are unsure of the size you need, then you can always measure your mattress. Be sure to remember your mattress size will be a little smaller than the duvet size to ensure the duvet will hang nicely over your bed.


Duvet Cover Sizes
Duvet cover sizes are slightly different to mattresses and duvets. They measure slightly larger than the mattresses and duvets they pair with. Even though the duvet cover is a little larger than your quilt, it should always have a snug fit. You should buy the same size duvet cover to the size of your duvet, so you are not left with added material.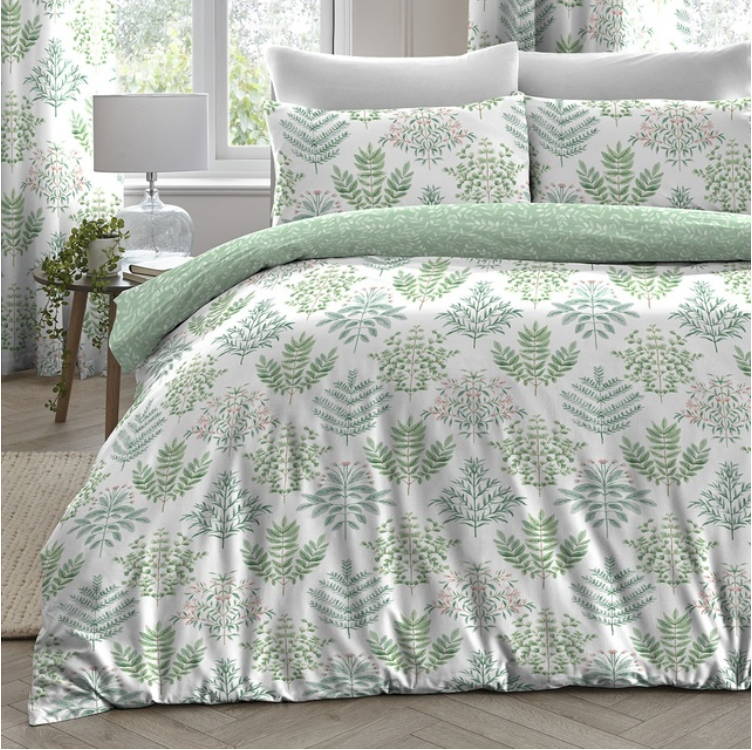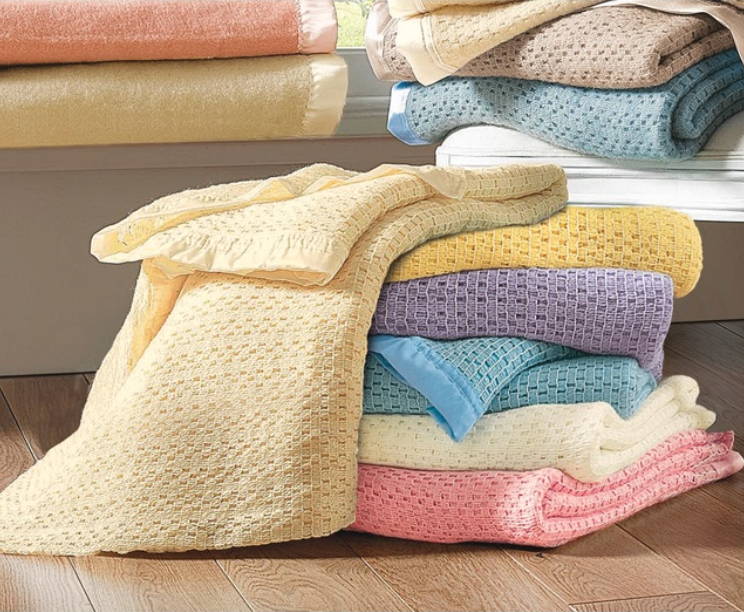 Blankets and Bedspreads Sizes
Blankets and bedspreads are a quick way to add a decorative as well as warm touch to your bed, however they may differ from the size of your duvet. At Scotts of Stow, when you click on the blanket or bedspread you like you will be able to select the size most suited to your bed. For those products not split into single, double, king and super king sizes you will find the measurements instead.
Many choose to size up on blankets and bedspreads, for example choosing a double blanket for a single bed, so you can fold and style the blanket as you like.
Duvet Fillings
There are quite a few different duvet fillings available, so it can be hard to choose without knowing the advantages and disadvantages of each duvet filling. From down and feather to luxury synthetic, we offer a range of different duvet fillings for you to choose form.
Down
Down duvets are known for being light and airy, and that is thanks to the filling. The filling is made from down fibres that are found on the underside of a duck or goose which can give this type of duvet a higher price. When down duvets are cared for properly, they can last up to twice as long as synthetic duvets. However down duvets are not suitable for those with allergies as down is not hypoallergenic.
Feather
Much like down duvets, feather duvets are filled with feathers from ducks and geese. However, these feathers are from the outer layer of the bird such as their back or wings, rather than the underside of the bird. Feather duvets have a luxuriously weighty feel to them which is favoured by many. However they can be tricky to look after as you cannot wash feather duvets at home. They should be professionally laundered to ensure all the feathers are properly dried.
Synthetic
If you would like the same softness of a feather or down duvet at a lower price, then a synthetic duvet is the ideal choice for you. Synthetic duvets are made from polyester which is ideal for allergy sufferers because this material is easy to wash and dry at home. Although synthetic is a good choice for allergy sufferers, the material is not as breathable as natural alternatives so it may not be the duvet filling of choice if you suffer from night sweats.
Microfibre
Microfibre duvets are known for being warm and super lightweight. They are made with super-fine fibres that are woven together in a way that holds in the warmth without the heavy weight of a down or feather duvet. It is important to remember that although microfibre duvets are a more affordable option than natural alternatives, they are less durable and highly absorbent which makes them more prone to staining.
How Often Should You Replace Duvets?
You should really replace a duvet every 2 to 5 years, but of course there are ways you can extend its life.
Washing your duvet can extend its life as it stops any dirt, allergens, and stains from accumulating. There are a few differing opinions on how often you should wash your duvet, with some saying every two months and others saying every year. Aim to wash it every few months to ensure your duvet stays in top condition.
Using a duvet protector is an easy way to sure your duvet stays clean. Duvet protectors essentially act as a protective slip over your duvet and are very easy to remove and put into the wash with the rest of your bedding.