Scotts of Stow Exclusive Folding Beds
Deluxe Folding Bed:
Extra guests are no problem with our exclusive British-made deluxe folding bed made exclusively for us. Now with a choice of mattress so you can customise the comfort. There's simply no better solution for overnighters – planned or spur-of-the moment!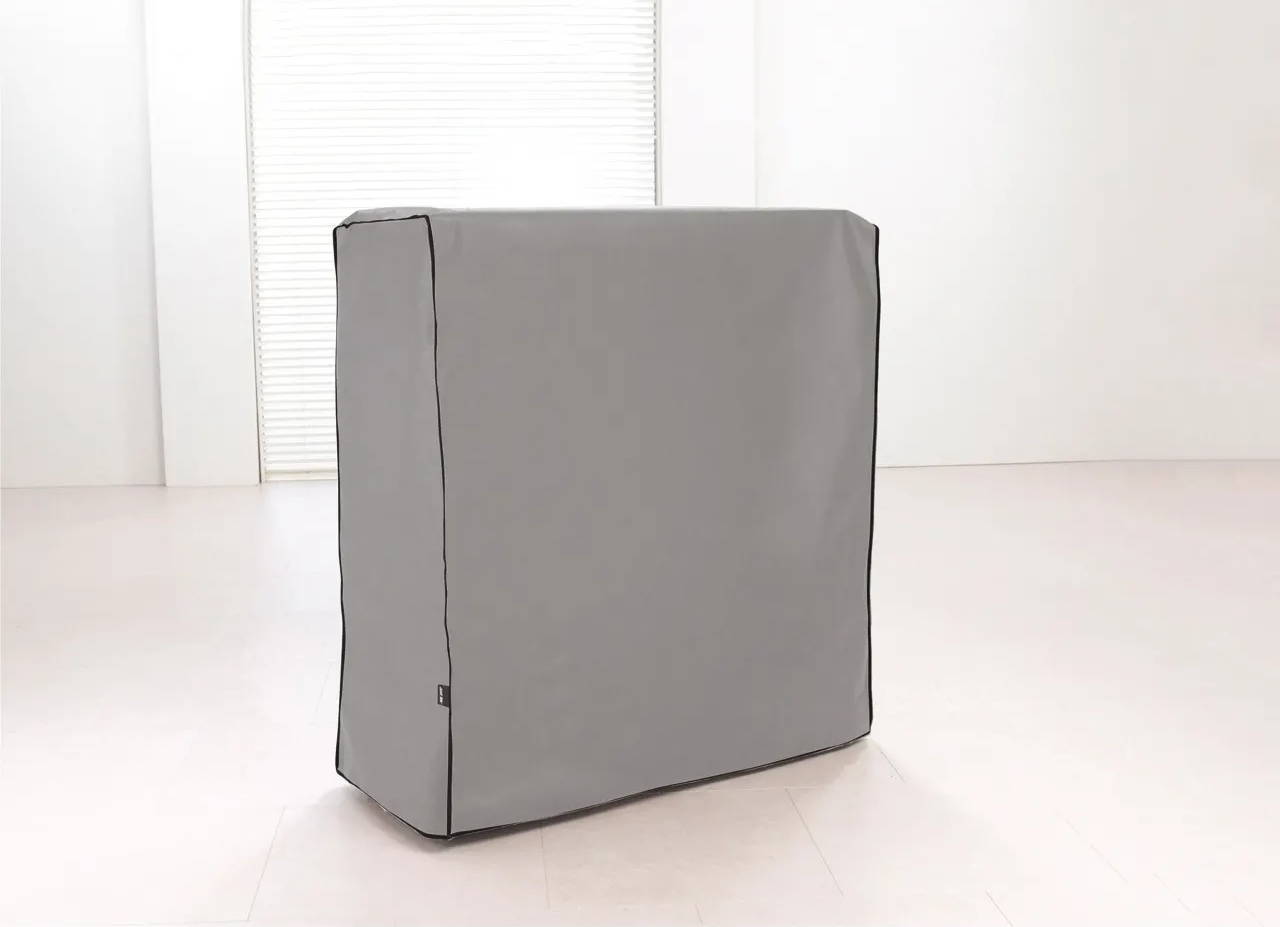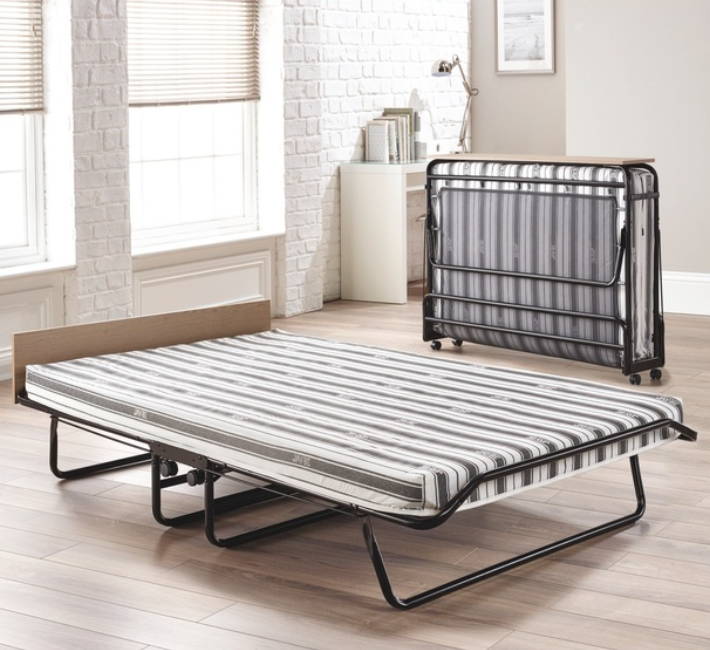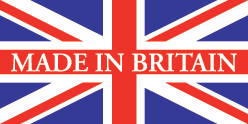 Three Great Improvements Make Our Folding Beds Better Than Ever!
Engineered to set up with ease in just seconds, our deluxe folding single and double beds represent the best of British design, innovation and quality. The sturdy yet lightweight steel frame has a durable epoxy coated finish for a long-lasting new look and comes with a Manufacturer's Lifetime Frame Guarantee. Set on 360° castors, the folded bed can be manoeuvred easily and the fully automatic legs open and close on their own.
The maple-effect wooden headboard holds your pillow comfortably in place, and just like a standard bed, the sprung wooden slats flex as you move providing adaptable support. With our three new mattress options, you can be sure you are giving your overnight guests the best sleep ever. Available as a single size (50.8 x 81.2 x 198.1cm open, 99 x 81.2 x 33cm closed) and double size (50.8 x 121.9 x 198.1cm open, 99 x 121.9 x 33cm closed). Also available is a durable, mould resistant guest bed storage cover.
Automatic folding legs
Pine effect headboard
Ultra breathable mattress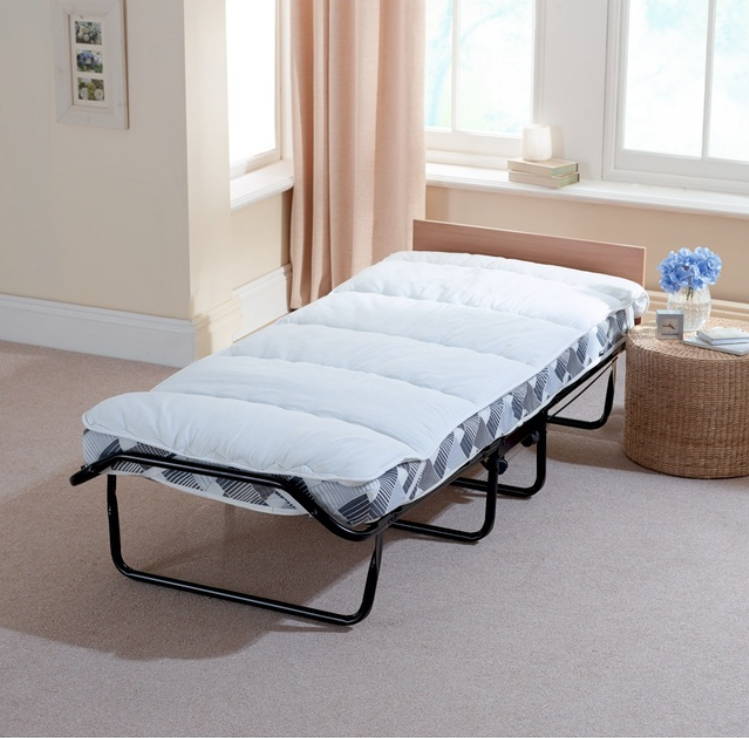 Our Bestselling Deluxe Folding Beds Now Come with a Choice of Mattresses
Breathable Airflow Mattress:
This innovative dual-density mattress combines two layers of airflow fibre for exceptional comfort. A high-density base layer offers great support while a soft top layer relieves pressure. The open cell structure also allows the mattress to breathe for overnight comfort and to ensure it stays fresh when stored.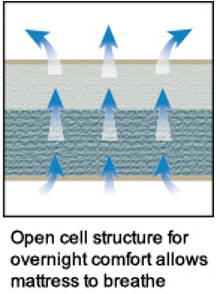 Mattress Toppers and Fitted Sheets Specially Sized for Sofa Beds, Bunk Beds and Folding Beds
Add an extra layer of comfort and support to your folding bed or sofa bed with our mattress toppers and fitted sheets offered in single and double sizes. The topper will offer extra support while helping to prolong the life of your mattress.
Covered in a soft 50% cotton/50% polyester blend fabric, with a polyester filling, the topper is fitted with elasticated corner straps to secure it to your mattress. Our fitted sheets come in an easy care polycotton blend with conventional elasticated skirts for easy fitting. In both cases they can be left in-situ when the bed is folded.
We also have a choice of sofa beds and accessories available in both traditional and contemporary designs that allow you to simply fold down the seat and click into place.