It's easy to redeem your cheque online
To help, we have shown you the steps you need to follow when using your cheque - it's as easy as 1,2,3.
Have your cheque available when placing your order online.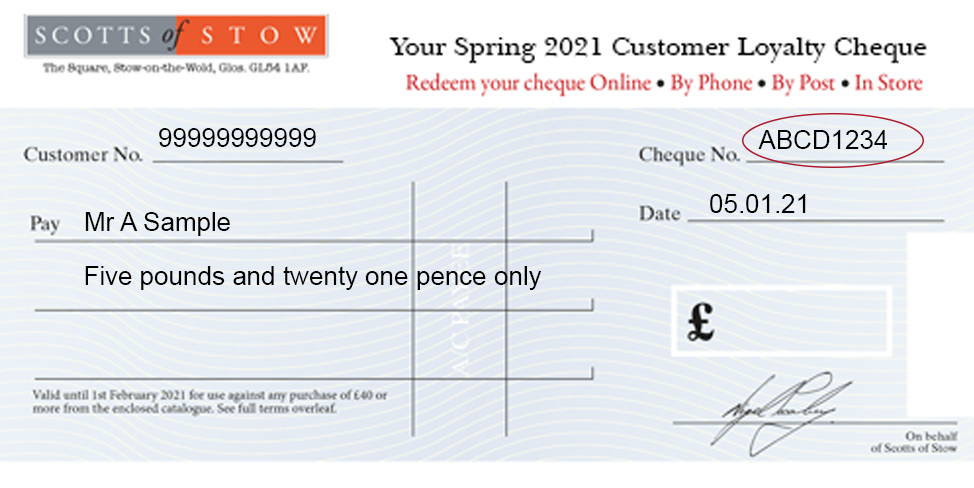 On step 4 of the checkout page, enter your loyalty cheque number - please don't use your customer number.
If there is a balance left to pay then you can complete the payment with any of our accepted payment methods on step 5.
Please redeem your cheque before it expires!
Your cheque may only be redeemed against the value of goods you purchase from Scotts of Stow, excluding delivery charges and gift vouchers.
It cannot be redeemed for cash and is non-transferable.