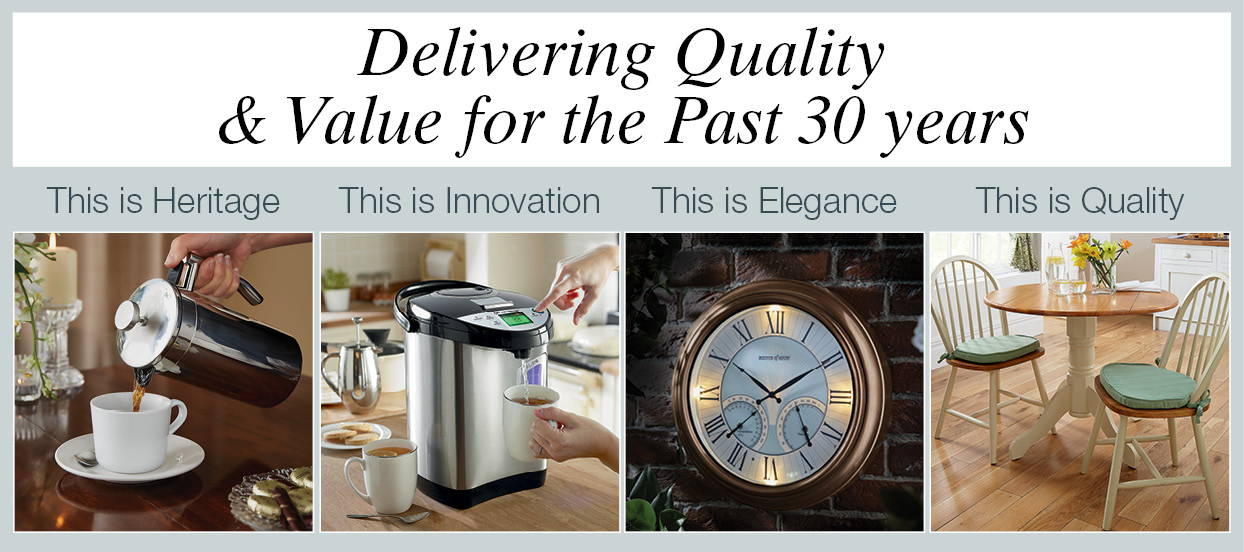 'From the heart of the Cotswolds... to the heart of your home'
With our roots deep in the Cotswolds, it's fair to say that our values are somewhat traditional. We believe in giving unbeatable value for money, unwavering standards and uncompromising level of quality. You'll find those values in abundance in our constantly changing collection of stylish and clever products.
Today Scotts prides itself that it offers 'Everything for the kitchen, home and garden' – but it wasn't like that from the outset. Initially with a focus on kitchen and dining – Scotts was launched in 1991 from its hometown of Stow-on-the-Wold. With only part of the shop, which forms today's flagship store; a small 34-page catalogue and advertising in the national weekend press – Scotts of Stow quickly began to grow.
30 years later, we offer a collection of hundreds of wonderful products and clever ideas. We have products for every room of the home and every area of your life, many in fact which you didn't even know you needed! They're all available from the comfort of your home, you can order by phone, by mail or online.
Elegance and value from kitchen-to-table
Our roots are firmly in the Cotswolds but also in the kitchen – 'the heart of your home'
In 1991, Scotts of Stow introduced British Racing Green into the Great British Kitchen and our farmhouse influenced gingham and cockerel
co-ordinates are as popular today, as they have ever been.

Not just the kitchen but all of the home!
Each season we pride ourselves on leading the way in bringing you the latest, most innovative and imaginative new items for everyday living. Today over a half of our range are products for the home. From bedroom and bathroom, through to living room, study, the dining room and hallway – many items you simply didn't know you 'need'.

A Nation of Gardeners
The British are known as a nation of Gardeners and in 1998
Scotts of Stow joined forces with The Traditional Garden Supply Company and our love for the outdoors materialised. Whether you have a small patio or an expanse of lawn. If you specialise in flowers or have a veg patch too – Scotts of Stow offers a collection of practical tools, decorative items and a range of outdoor furniture to help enjoy relaxing, once all the hard work is done.

The Scotts of Stow website (www.scottsofstow.co.uk) is published, operated and managed by Scotts & Co. (Scotts Ltd) Reg No. 2548299 (England) trading as Scotts of Stow. Registered office: 1, Crompton Road, Groundwell, Wiltshire, SN25 5AW. © Scotts Ltd 2022.