From the practical to the beautiful, rugs are the easiest way to add colour, protect floors and carpets and add an extra layer of warmth on solid floors in any room in your home.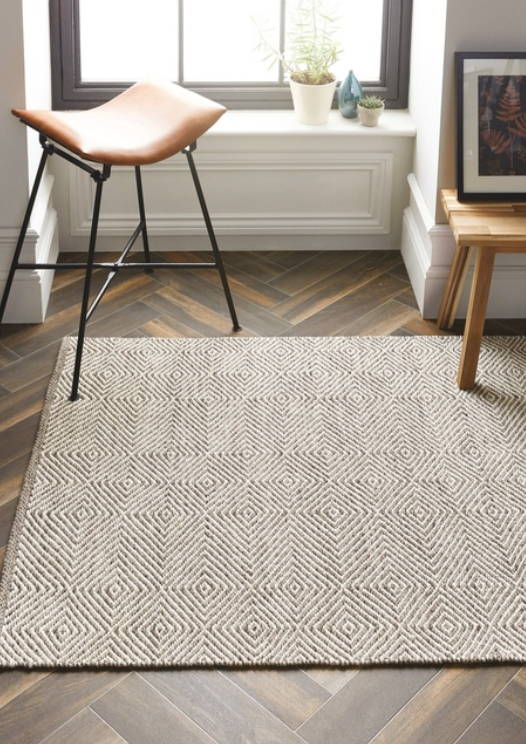 Beautiful, Richly Patterned Living Room Rugs – Works of Art You Can Walk On
Our traditionally woven, intricately patterned luxury rugs and carpet runners are sourced from the Indian sub-continent, Afghanistan and China and reflect artistic skills and craftsmanship handed down from generation to generation. Each rug is created with the subtle nuances of the individual weaver meaning that no two pieces are ever exactly the same, giving you the opportunity to own heirloom-worthy works of art you will treasure for years to come.
Rugs and Mats for Every Requirement
At Scotts of Stow, we offer a wide range of door mats and rugs in both natural and synthetic fibres to suit all your everyday requirements. From heavy-duty, polypropylene door mats to sumptuous, sink-in-soft wool rugs. And although many are made using modern weaving techniques, most of our traditional, Persian-style rugs are still hand woven by skilled artisans in India and the Orient.
Anti-fatigue Kitchen Mats – Take the Weight Off Your Feet
Standing on a hard kitchen floor for prolonged periods washing up or stirring a pot on the stove can put a strain on your joints, causing aches and pains in your feet, lower legs and back. Anti-fatigue mats are specially designed to support your body weight helping to promote better posture and circulation.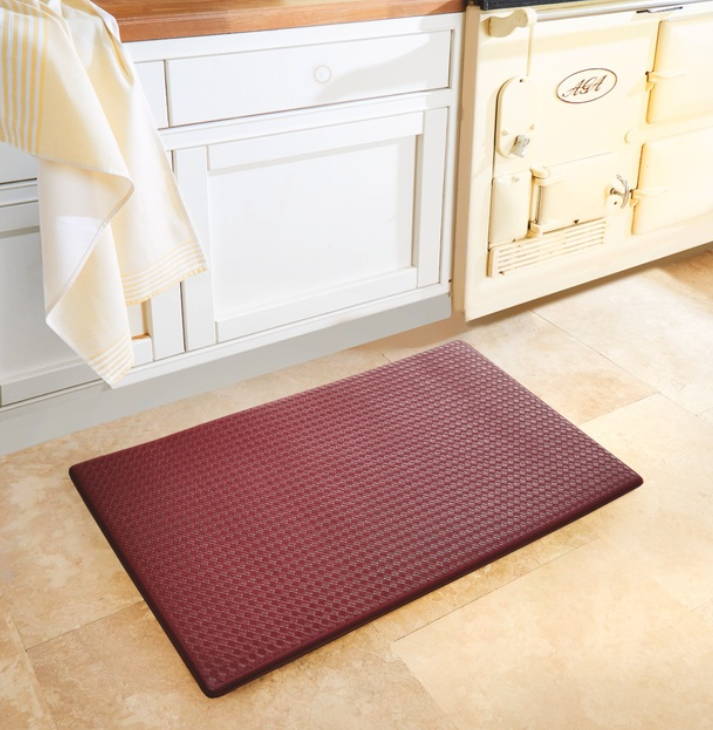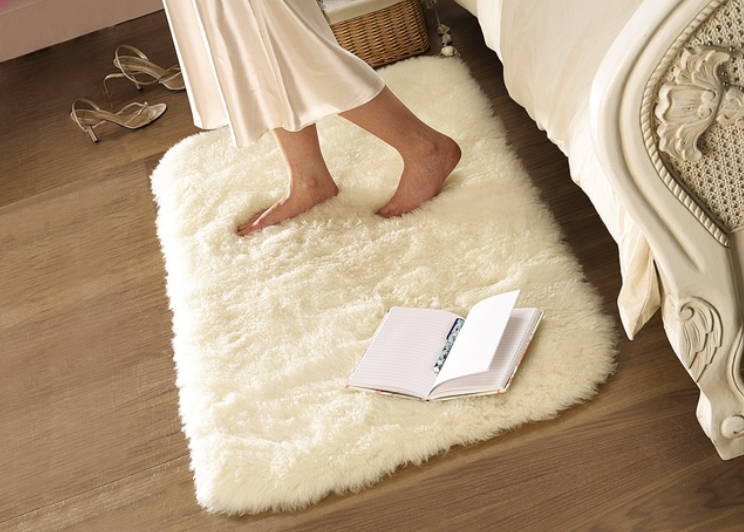 Bedroom Rugs – Soft Awakenings for Bare Feet
What better welcome when getting up in the morning than the feel of a soft, warm layer under your bare feet? Whether you have a fitted carpet or not, an extra layer in the form of a plush bedroom rug will ease you into the day ahead. Many of our rugs will do double-duty in bedrooms as well as living rooms, especially half-moon styles that sit perfectly in front of a dressing table or at the foot of your bed.
Fire-retardant Hearth Rugs Safety First
If you have an open fire or wood burner, it's worth investing in a flame-resistant hearth rug. Made of flameproof fibreglass, not only will a hearth rug protect your carpet and hearthside from flying sparks and embers, it'll prevent accidental burns to your carpet when emptying hot ash pans.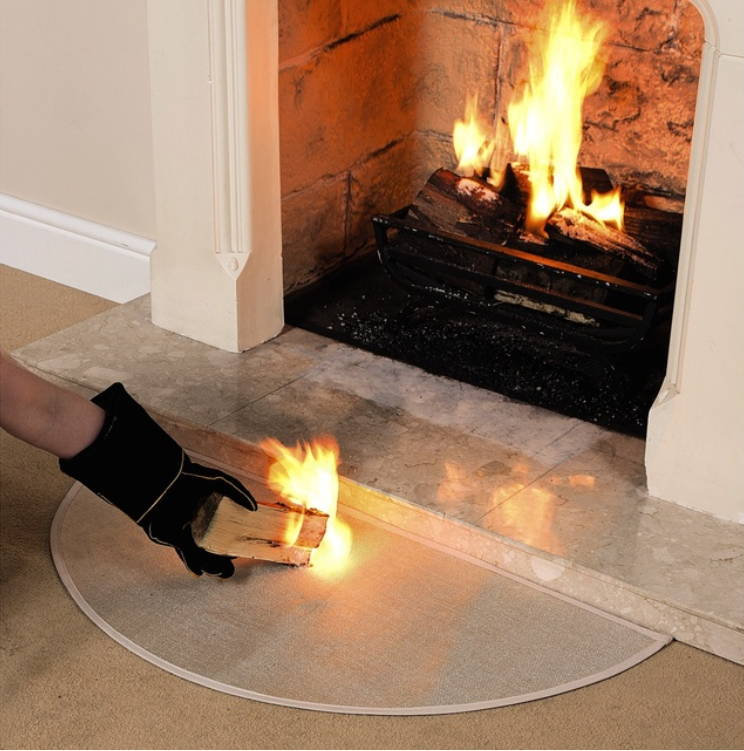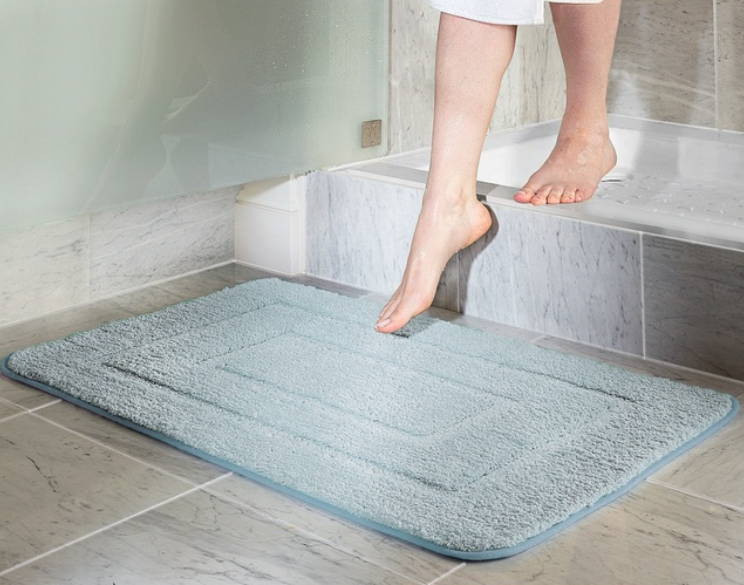 Bath Mats – Just Add Water
What nicer way to step out of your tub or shower than onto a soft, comfortable bath mat? At Scotts of Stow we've made it our mission to offer a range of bath mats that offer colour, comfort and super-absorbency. Our all-cotton bath mats, for instance, are woven from plush 700gsm Turkish cotton renowned as the world's finest, while for added comfort, our four-layered memory foam bath mats offer the ultimate in bathroom luxury. And for perfect coordination, go for a set of matching bath and pedestal mats to give your bathroom (and smallest room) a touch of pretty, floral-patterned pastels. Whichever bath mat you choose you'll find a colour to match your d©cor and towels, while all are conveniently machine washable.
---
How to Care for Your Rugs?
Many of our synthetic rugs and door mats can be safely spot cleaned, steam cleaned or even machine washed, but before doing so, follow these maintenance tips to prolong the life and look of your floor coverings:

1. Cyclinder vacuum cleaners are gentler on rugs than uprights. If you have an upright model, use the hand tools instead of the brush.
2. Stains and spillages should be blotted not rubbed, using cool water and a clean cloth.
3. If laying a rug in direct sunlight, turn it regularly to prevent fading.
4. If steam cleaning, never use chemical agents that could damage rug fibres or cause colours to bleed.
5. Loop pile rugs are best beaten by turning them face to the floor and beating gently.
6. Some rugs, like wool, will shed when first used. Gentle vacuuming will help cure this.
7. Luxury Persian and Oriental rugs should always be cleaned as directed.
8. Do not pull loose threads, trim with scissors to remove.
9. Avoid vacuuming fringing, it might be accidentally torn off.
How to Stop Rugs Slipping?
Although many of our rugs, door mats and bath mats have anti-slip backings, in areas of regular use and when vacuuming, some floor coverings may still slip or ruck up causing potential accidents. To prevent the danger, our rug gripper tape is the discreet, easy-to-use solution, working on carpet, wood, vinyl, tiles, marble or any soft or hard surface to hold any type of rug securely in place.
If you are laying a rug on top of a carpet, we recommend our rug grippers with 'claws' to hold firmly to the pile. Our rug grip underlay, available in various sizes, is the ideal solution to protect solid floors while stopping rugs slipping or 'creeping' making them safer to step on, and preventing wrinkling when vacuuming.
Rugs Glossary
Rugs have a varied and exotic heritage and if you appreciate the difference they can make to the comfort of your home, you'll be fascinated to learn some of the most commonly used terms:
Abrash – a graduated change in the colour of a rug seen as lighter or darker striations of hue.
Arabesque – an ornate curving design featuring intertwined floral and vine figures.
Aubusson – a fine, flat-woven rug.
Axminster – a machine-made rug woven to a flexible cotton frame in up to 70 colours of wool.
Baktiari – named after the Iranian tribes who produced these rugs, featuring a repeated square-grid motif with a floral detailing in each grid.
Border Rug – a rug featuring a design on the outer border surrounding the central field.
Boteh – a pear-shaped figure often used in oriental rug designs characteristic of the paisley pattern The boteh usually represents a leaf, bush or a pinecone.
Cartouche – an oval-shape incorporated into the design containing a signature, date, or inscription.
Dhurrie – a flat-woven rug from India, usually made of cotton or wool.
Flat Weave – a term describing any rug without (wool) pile including Kilims and Dhurries.
Field – the part of the rug surrounded by the border.
Fringing Warps – (vertical) threads extending from the ends of a rug which are treated in several ways to prevent the weft threads (horizontal) and knots from unravelling.
Hand-made Rug – a rug that is either entirely handknotted (or handtufted) and usually made of wool.
Hooked Rug – a hooking tool pushes and loops yarn through a canvas producing either a loop hook or latch hook rug (the loops can be sheared to create an open pile).
Jute – a rustic-looking flat-woven rug, commonly made in India.
Kashmir – luxury rugs made of either silk or mercerized cotton from the Islamic region of India – woven with a Persian knot
Kilim – a flat-woven (pileless) carpet, often reversible, in which a design pattern is formed by coloured weft strings being wrapped around the warp.
Knap – the brush-like surface of the rug, created when the knot loops are cut.
Knot Count – when making a hand knotted rug, each strand of yarn is knotted to the foundation. The higher the number of knots per square inch, the higher the quality of the rug.
Knot – the basic techniques used to create Oriental rugs:
The Persian Senneh knot is asymmetrical and creates a rug with a higher knot density and more fine detailing
A symmetrical knot used in relatively complex rugs, giving them a 'light' and a 'dark' side
The Turkish Ghiordes knot is symmetrical and gives a rug a deeper, longer-wearing pile
Medallion – a large design element woven in the centre of the field – the hallmark of the traditional, symmetrical Oriental area rug.
Natural Rug – earth-toned rugs where the natural fibres: sisal, jute or wool are the key features.
Olefin – a strong, colourfast synthetic fibre made from polyethylene, used primarily in barrier rugs.
Oriental – a rug defined as 'handmade' of natural fibres (most commonly wool or silk), with a pile woven on a warp and weft, with individual character and design made in the Near East, Middle East, Far East, or the Balkans.
Patina – refers to the 'mellowed' surface appearance of a rug, due to age or use.
Persian knot – created by looping around one thread with only a half-turn around the other thread.
Pile – the nap of the rug or the tufts remaining after the knotted yarns are dipped.
Plain Weave – the simplest interfacing of warp and weft.
Points – Rug points are today's equivalent of 'knot counts' in handmade rugs, giving an indication of the quality and durability of machine-woven rugs.
Runner – a long, narrow rug, usually under 3″ wide, primarily used in hallways and on staircases.
Selvage – the area between the edge of a rug and the fringe.
Tufted – process where tufts of wool are punched through a base fabric. The underside of the base is then painted with Latex glue and covered with a backing material. The more tufts per square inch, the denser the rug.
Warp – where the structure parallel warp yarns run the length of the rug and are interlaced with wefts.
Weft – the yarns woven horizontally through the warps